SOLAR DRIED BANANA REGENERATIVE ORGANIC CERTIFIED™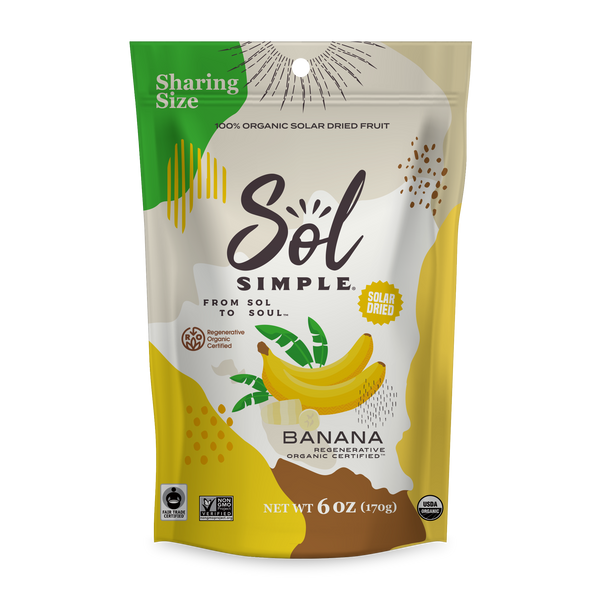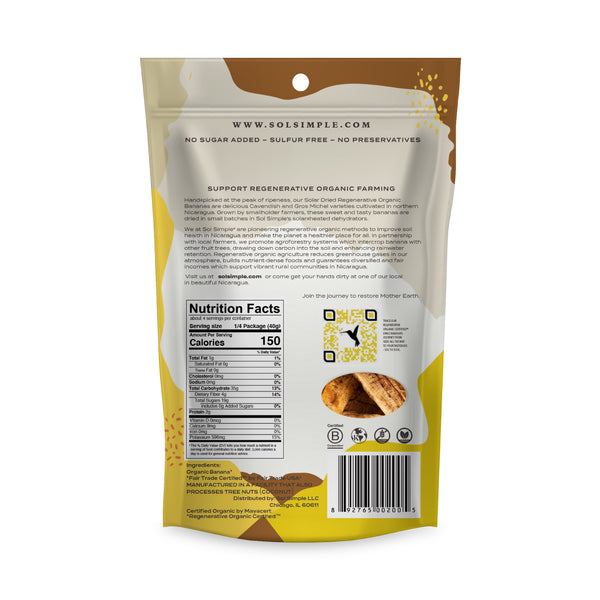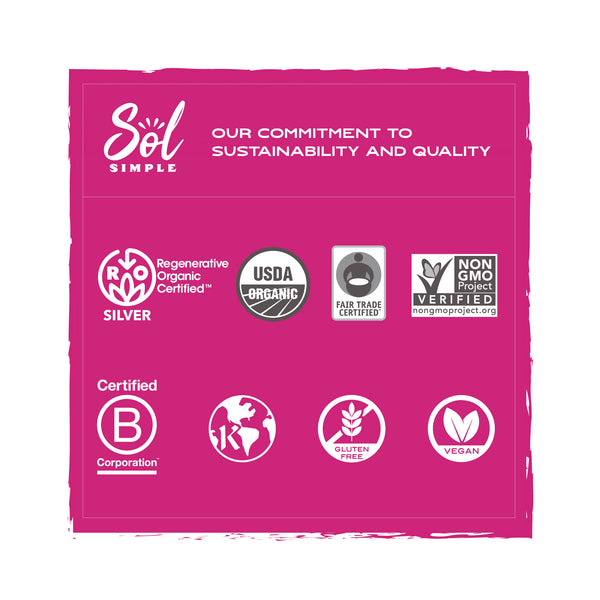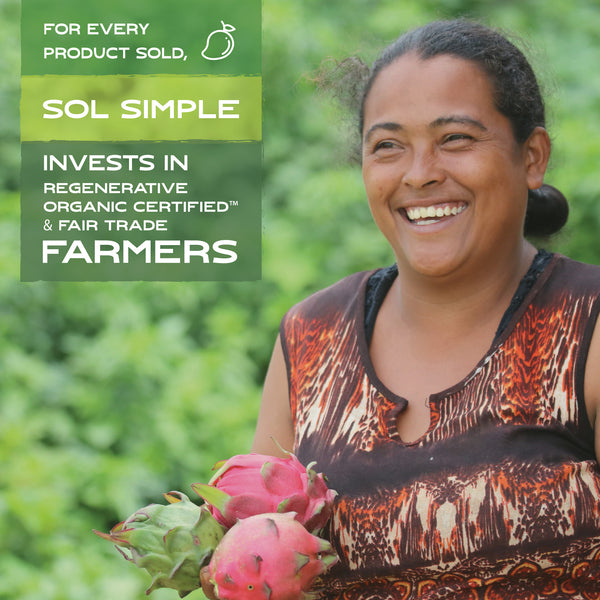 A HEALTHY ENERGIZING ON-THE-GO SNACK 
Our delicious Gros Michel variety bananas are cultivated in northern Nicaragua by family farmers. They are carefully processed and dried using our solar dehydrators for an energy-packed snack for all ages to enjoy.
100% Dried Fruit ~ Nothing Added - Dried in Solar Dehydrators - Grown By Family Farmers - No Sulfates -  No Pesticides
Try all 3 flavors of our 6oz Regenerative Organic Certified Solar Dried Fruit with our
6oz Bundle
(Mango, Banana, and Pineapple).
CERTIFIED ORGANIC DRIED BANANA, FROM FARM TO TABLE
Reviews
(0)
FAQ
Free returns
You can return merchandise from your original order 30 days after the purchase date for FREE. *Excludes international orders, shipping fees, and items marked Final Sale.
Exchanges
We sell out of styles quickly, so if you are looking to exchange an item and don't want to miss out, we recommend returning your items for a refund (for FREE) and then purchasing what you are looking for right away. We will process your refund within 3-5 days from the arrival of your return at our warehouse.
When will my order ship?
We ship everything from our warehouse within 1-2 business days (except weekends and holidays).
Do you ship internationally?
At the moment, we are not set up to ship internationally. Hoping this will soon change.
How do I contact someone?
Customer service hours are Monday - Friday: 9am - 5pm MST. Please allow up to 1-2 days for someone to get back to you. We can be reached by phone at (312) 637-9831 or by email at
customerservice@solsimple.com
Triple Guarantee
Free & easy returns
If you are not 100% satisfied with your purchase for any reason, you can return it within 30 days. Excludes international orders, shipping fees, and items marked Final Sale.
Safe with us
Our website is 100% verified and all transaction and customer info is securely encrypted with the latest technology.
Have a question?
We have an awesome customer service team who lives and breathes this stuff. Email: customerservice@solsimple.com / C

all:  (312) 637-9831